API monitoring

in 30 seconds.
Know about issues with your API, before your customers do.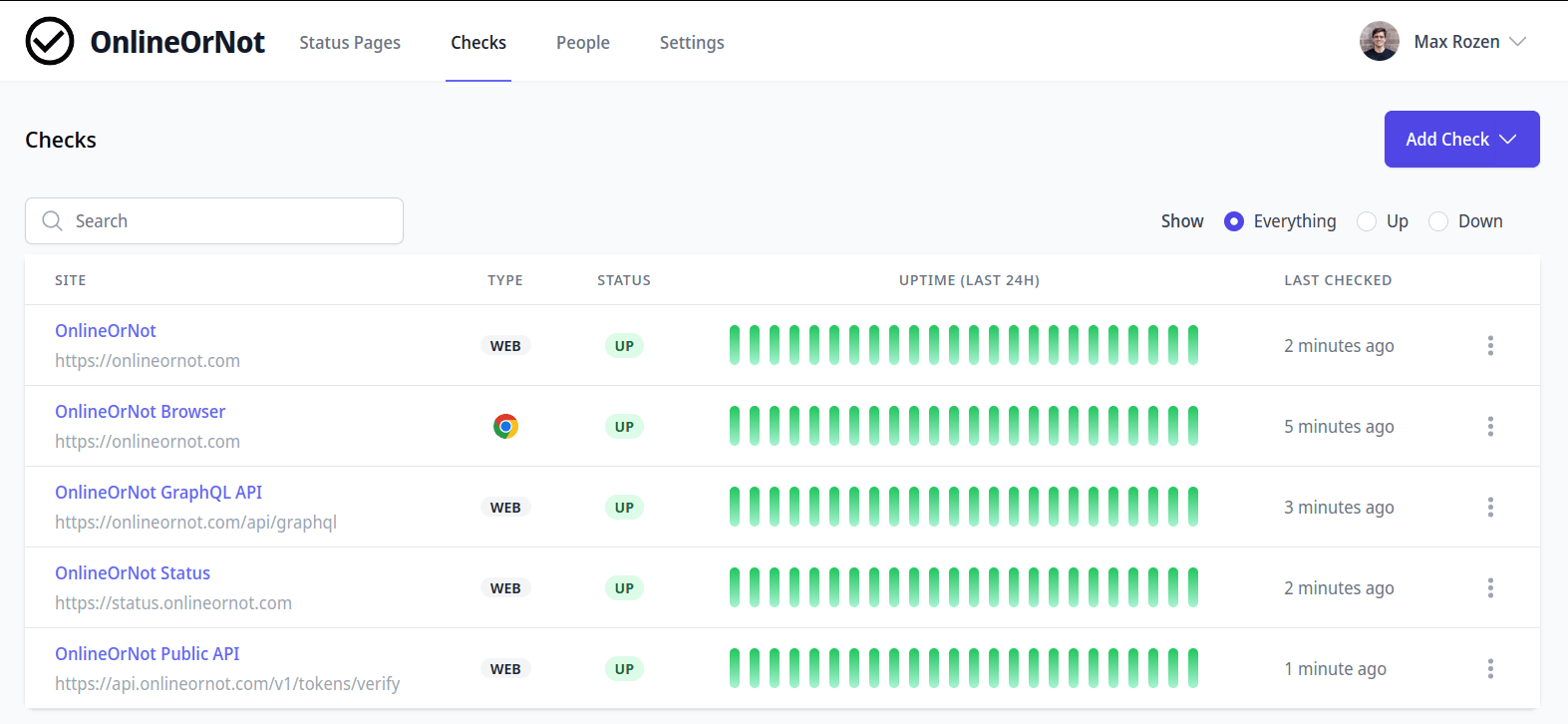 Options for all types of requests
Want to test that your GraphQL API only responds to POST requests, and refuses GET requests? No worries.
Want to double check that your REST API rejects unauthenticated requests, the way you expect it to? Too easy.
Configure your API monitoring as you need, and OnlineOrNot will do the rest.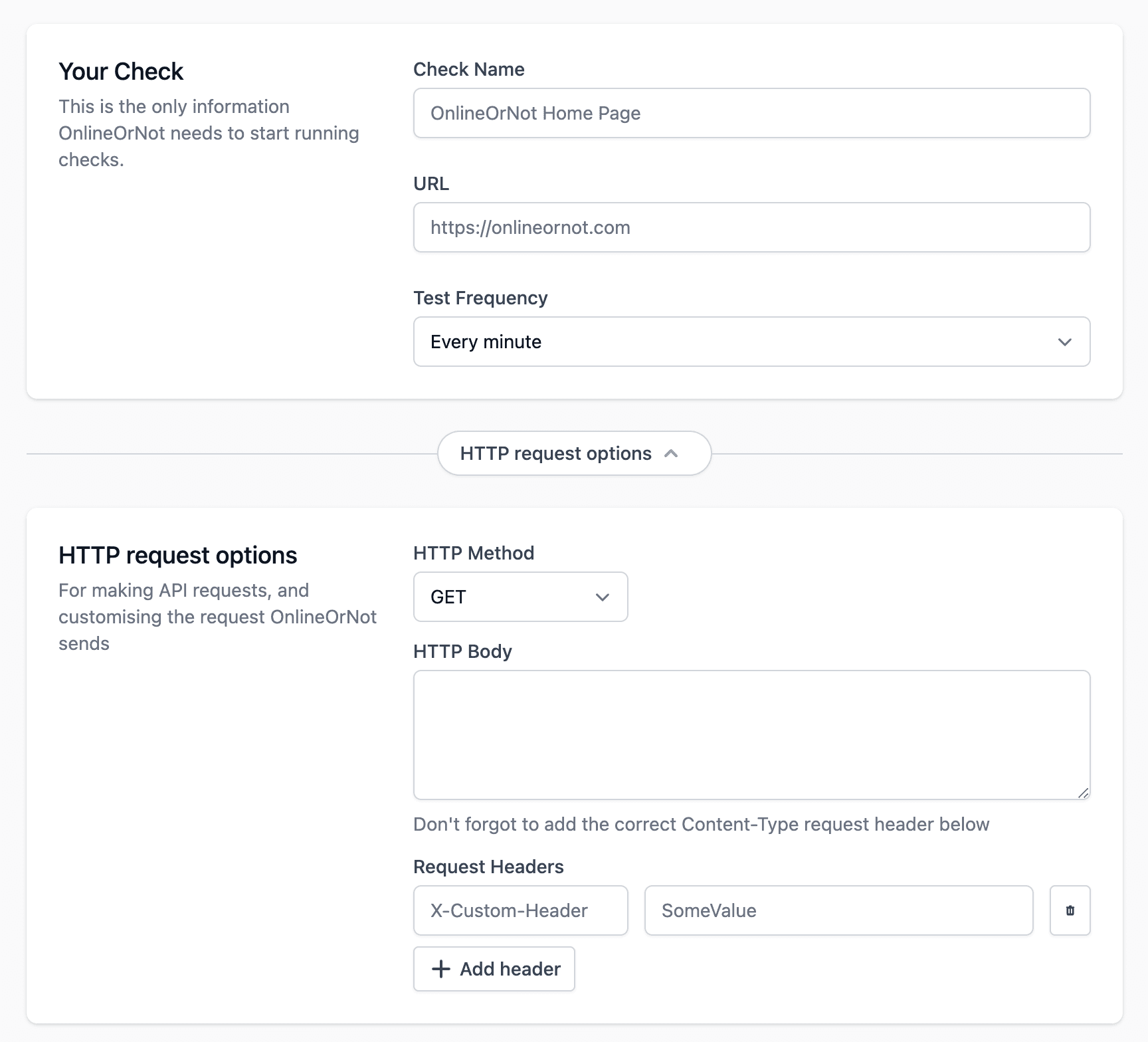 Alerts where you need them
OnlineOrNot sends you instant alerts when things go wrong via:
Email
SMS
Slack/Discord
Webhooks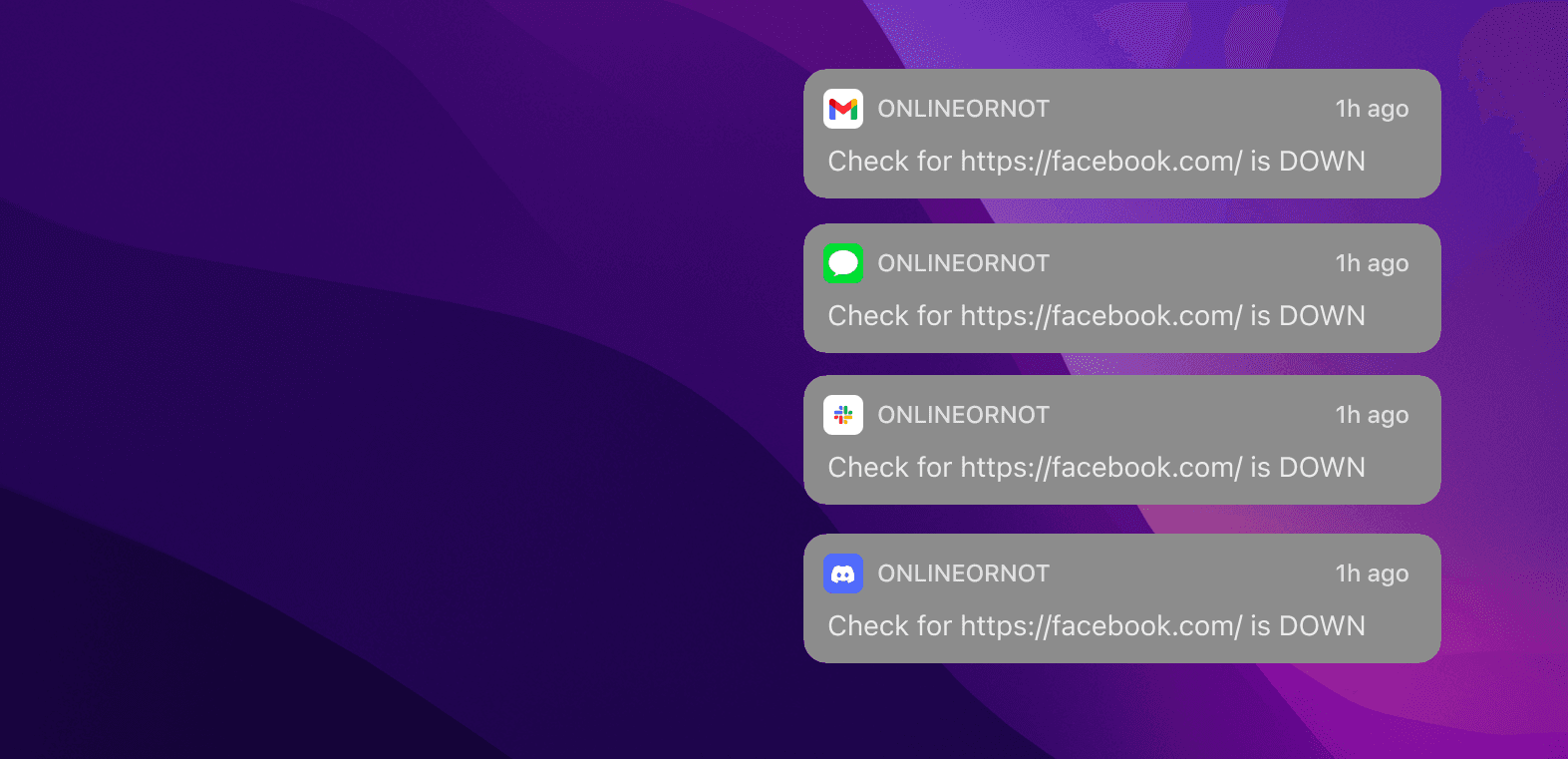 Monitor correctness too
Your servers are up, but is the data correct? Use assertions to help you keep track of the data your API sends.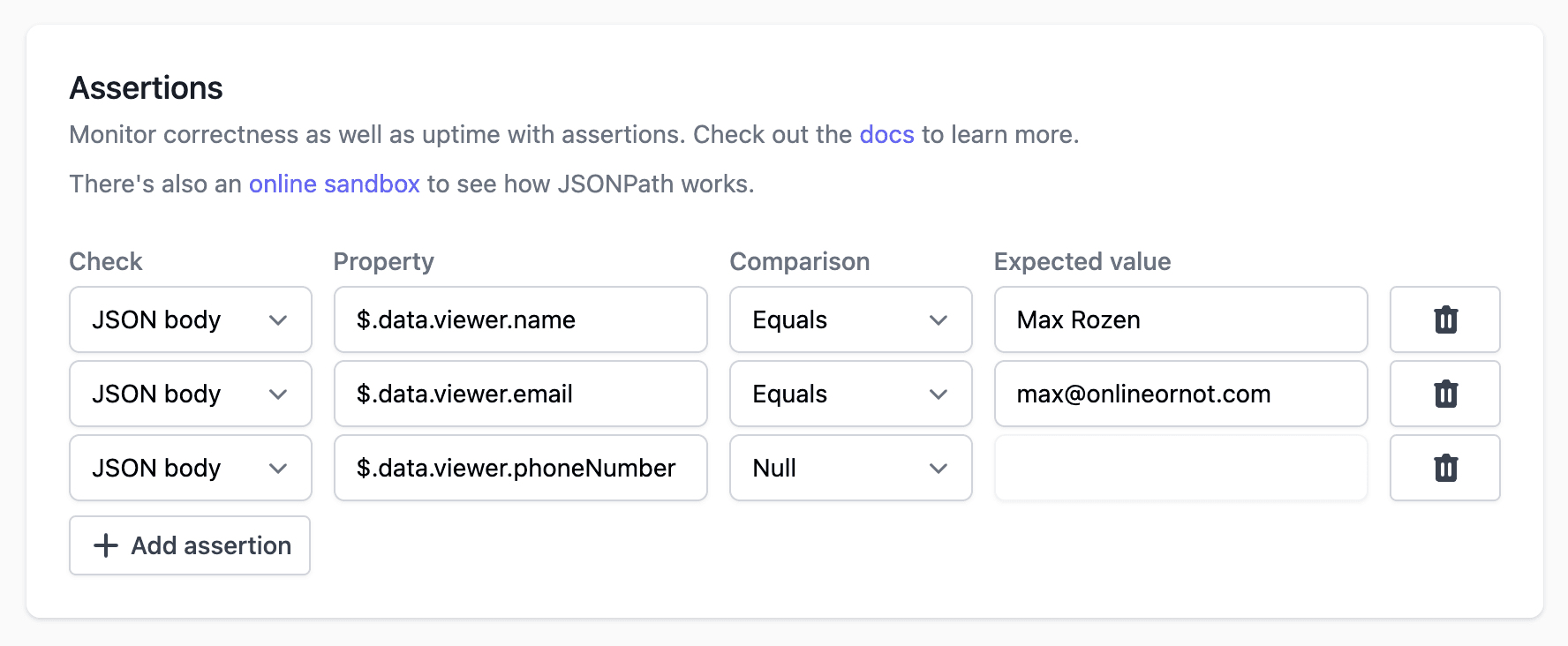 What makes OnlineOrNot so good?
For one, it's run by a human.
OnlineOrNot isn't run by a startup or huge team, it's just me. I personally respond to every email, and deeply care about the problems I'm trying to solve - otherwise I wouldn't be doing this every day!
Geo-specific & Multi-location Checks.

You can choose to run uptime checks from one region, or all of them - either way OnlineOrNot will retry several times from different clouds before alerting you.

SSL Monitoring.

OnlineOrNot will check your SSL certificates for expiration and other issues, and alert you if there's a problem.

Public API & Open-source CLI

You can use our public API to integrate uptime check data into your own systems, or use our open-source CLI to check status from your terminal.

Privacy-first.

I don't collect any data about you, and I do not track you. I don't even use non-functional cookies - notice how there's no cookie banner.

Webhook Alerts.

Alerts to Email, SMS, Slack, or Discord not enough? You can use our webhook alerts to send alerts to any service you'd like.
People ❤️ OnlineOrNot
OnlineOrNot is built for scale and runs millions of uptime checks every week. Thousands of sites, startups and some of the world's leading brands have already made the switch from other uptime monitors.
Uptime Checks last week

3.6M

Customers

1,506

Detected incidents last week

856
OnlineOrNot has been absolutely fantastic for my bot, Noti. It completely transformed the way I monitor online services.

The real-time notifications keep me in the loop about any downtime, allowing me to take immediate action. If you're looking for a reliable way to monitor your project's status, I highly suggest using OnlineOrNot.

Bet on indie hackers 🚀

Tried @RozenMD's OnlineOrNot uptime monitoring, and for a few days got notifications of 2min down time.

Thought that his tool was wrong as uptime robot didn't reported those downtime.

Turned out it was the other way.

Khaled Bentoumi

Founder of Data to Page

We've been using OnlineOrNot and it has been a life saver.

It, by far, has been one of the most responsive uptime services we've tried and it only gets better and better as time goes on.

Alex Bowles

Founder of Casterlabs

I just set up some site aliveness checks for @Archium_io with @RozenMD's OnlineOrNot.

Took me less than five minutes and it was completely self-explanatory, not to mention gorgeous. Seriously good experience.

Great job, Max! 👏👏

Graham Lea

Founder of Archium.io

OnlineOrNot by @RozenMD is all one needs

It is easy to set up and very reliable. I have been using it for almost an year now.

Rajat Saxena

Founder of CourseLit

I'm using OnlineOrNot to monitor my @cloakist customers' sites, so I can respond quickly if they stop working

Love it. Super clean interface, very intuitive. Particularly impressed at how it can wait for full page load

Thanks @RozenMD for making this awesome tool!

Louis Barclay

Founder of Cloakist

OnlineOrNot does the job for me.

Charles Miller

Software Architect at Atlassian
Start monitoring your API
in 30 seconds: