We alert you
when your API goes down.
Before OnlineOrNot:
Customers frantically tweeting you, calling you, texting you, wondering why your website isn't letting them buy your products.
With OnlineOrNot:
Reliable notifications (for both you and your customers) when things break, letting you fix issues before they impact your reputation.
Just last week, we helped
889 businesses


catch

409 incidents

,
while performing

1,246,737 uptime checks

.
Options for all types of requests
Want to test that your GraphQL API only responds to POST requests, and refuses GET requests? No worries.
Want to double check that your REST API rejects unauthenticated requests, the way you expect it to? Too easy.
Configure your API monitoring as you need, and OnlineOrNot will do the rest.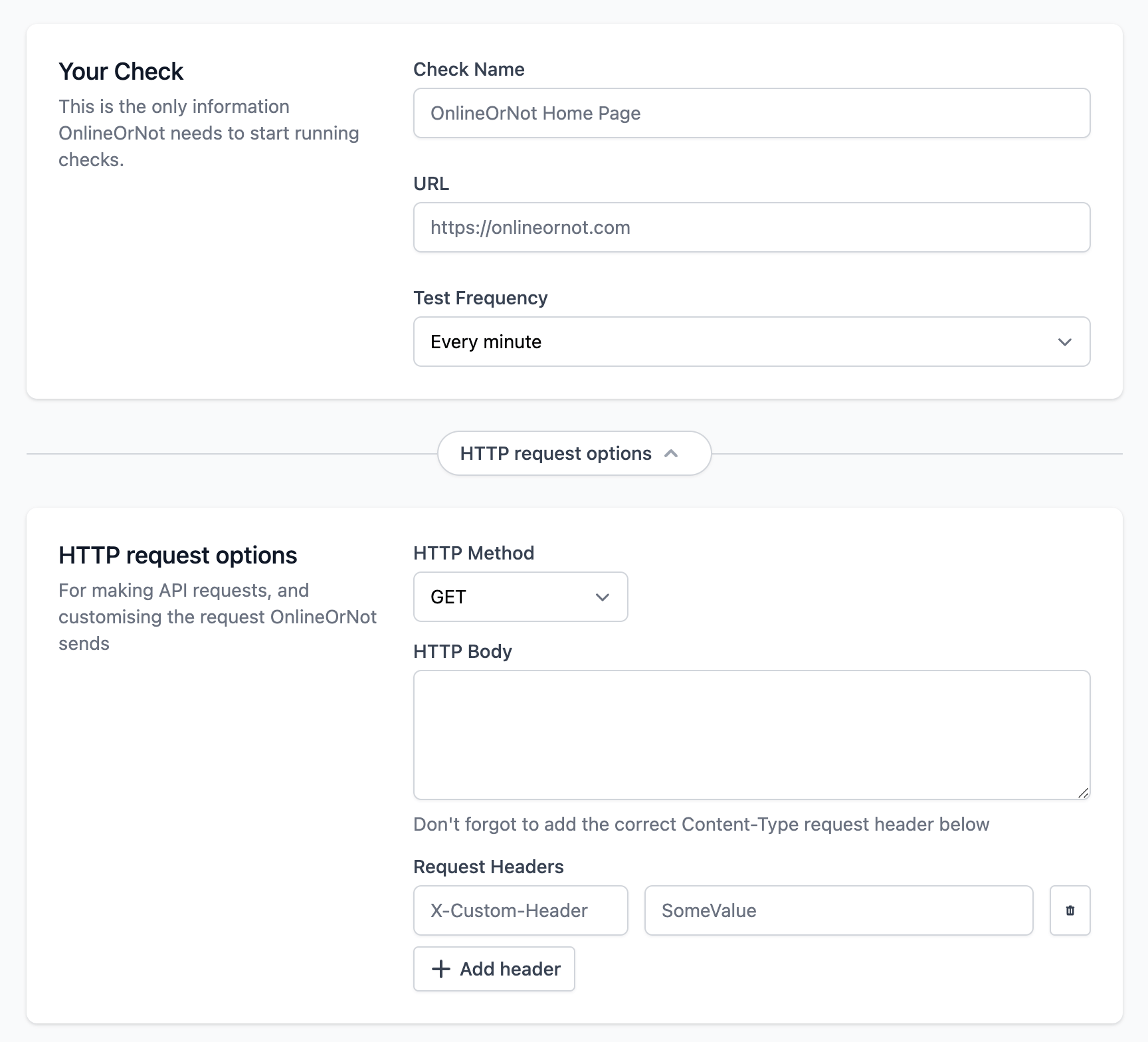 Alerts where you need them
Need to be absolutely sure we can reach you when things break? OnlineOrNot can send alerts via:
Email
SMS
Slack/Discord
Webhooks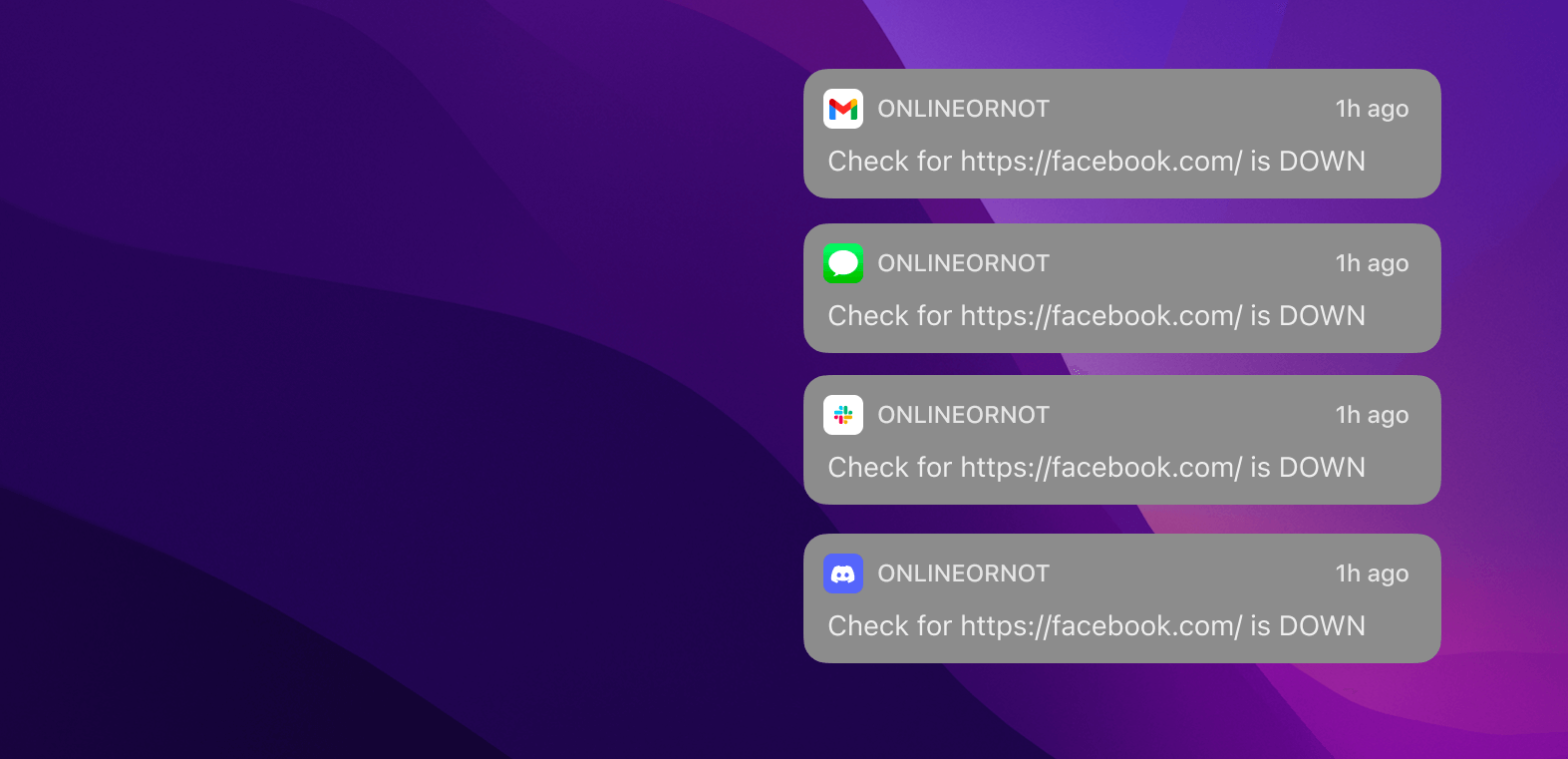 Monitor correctness too
Your servers are responding, but is the data correct? Our powerful assertions feature helps you keep track of the data your API sends.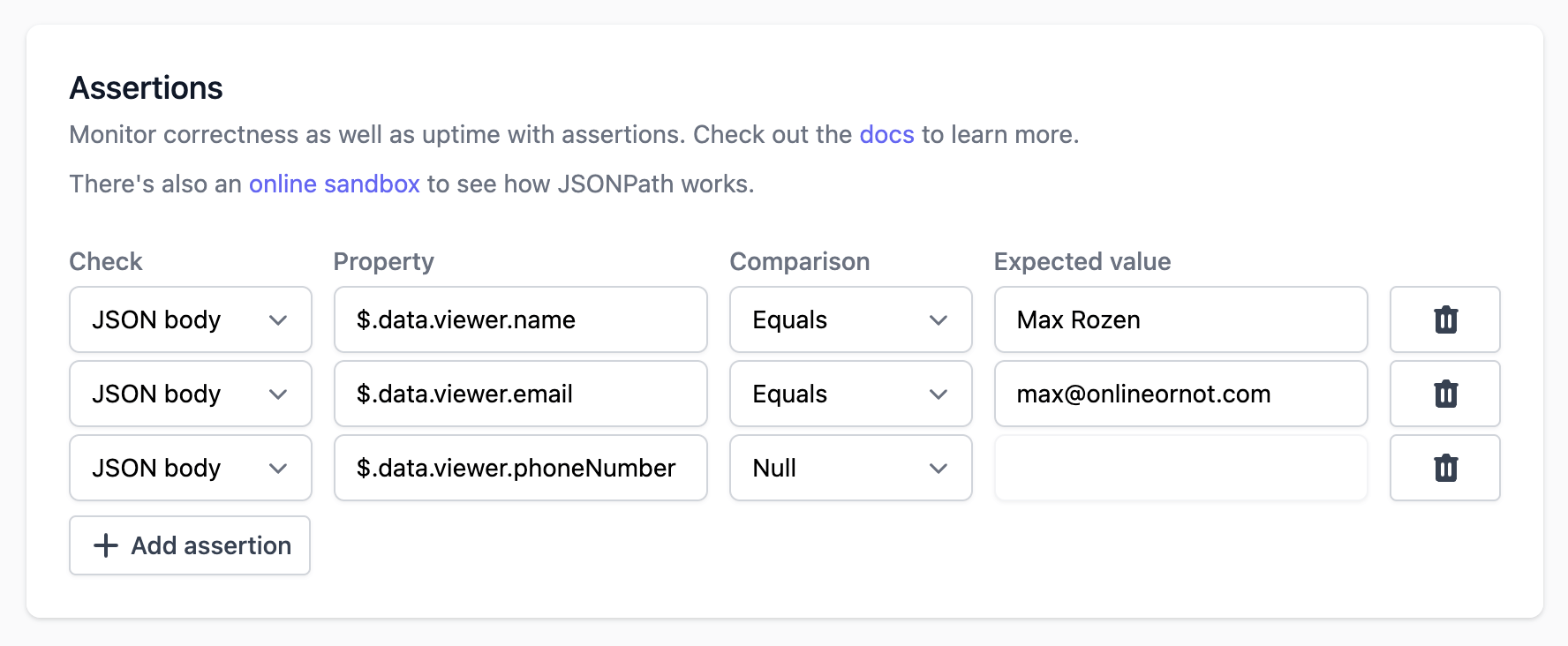 What others are saying about OnlineOrNot
Frequently asked questions
Here are the most frequently asked questions from our hundreds of users:
Have questions? Let's talk!
Ready to get going? Let's go:
No time limit, and no credit card required.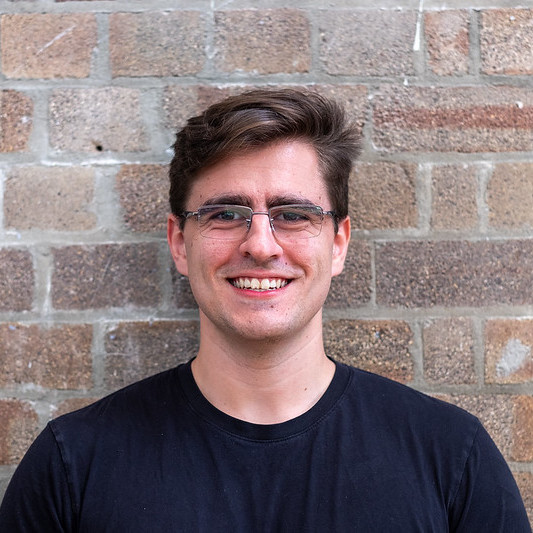 The average cost of downtime for smaller businesses is around $137 to $427 per minute. For larger companies this rises to $5600 per minute, according to a 2014 study by Gartner.

While it's easier than ever to build websites and web apps, it's harder than ever to be sure they stay online.

Most teams struggle with two challenges when it comes to monitoring:

Noisy, irrelevant alerts (so they miss important ones)
Their tools are so slow and difficult to use that the team gives up on them

That's why I built OnlineOrNot — to make uptime monitoring better for teams.

Over the last year we've checked over 89.5 million pages (like yours). I'd love you to give it a try.