Get Started
Add pages to monitor uptime
Once you're logged in, navigate your way to the Uptime dashboard to see your list of checks.
Adding your first uptime checks
If it's your first time using OnlineOrNot, this list will be empty, so let's add some checks:
First, click on the Add Uptime Check button, and enter the URL you want to monitor. Here's an example for you: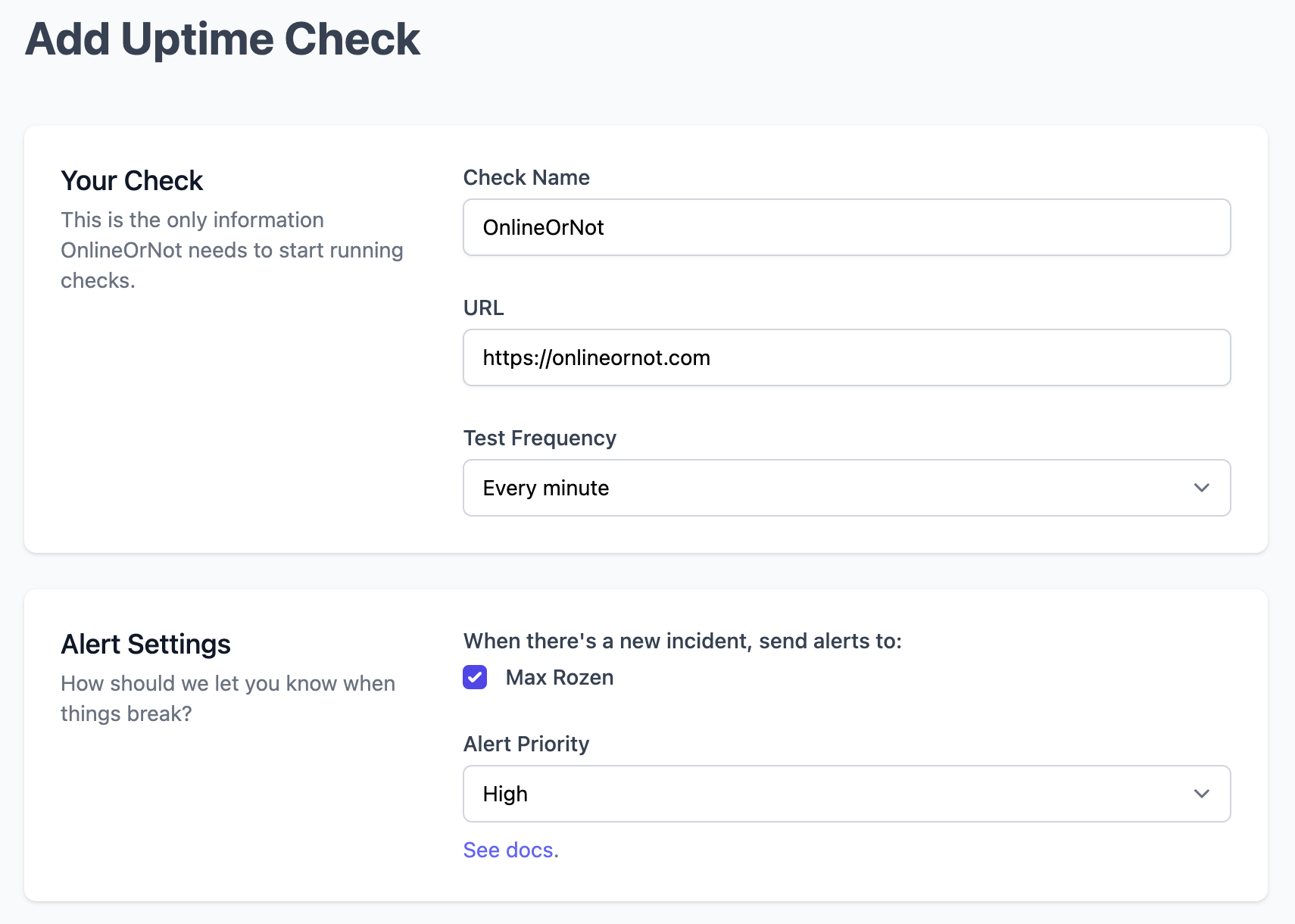 Once you've added your page, you'll be redirected back to your list of pages being monitored. Once your page's uptime has been checked, you should see a green "UP" status next to the site name, as shown below:

Done!
Your check will display a status of "PENDING" until OnlineOrNot runs your first check.
Once you see the "UP" status, you know all is well with your site, and you can get back to the rest of your day.
Troubleshooting false-positives
If OnlineOrNot is reporting that your check is "DOWN", when you know the page is up, you may be experiencing a false-positive.
False-positives happen for a variety of reasons, and we'd be happy to help, let us know via the Chat window in the product to see what we can do.