Status Page Integrations
Add OnlineOrNot to your Status Page
To add uptime checks to your status page components, you'll need to:
Click on Status Pages in the top menu
Click on the status page you want to add uptime monitoring to
Click on Components in the secondary menu
If you're in the right place, you'll see the following screen: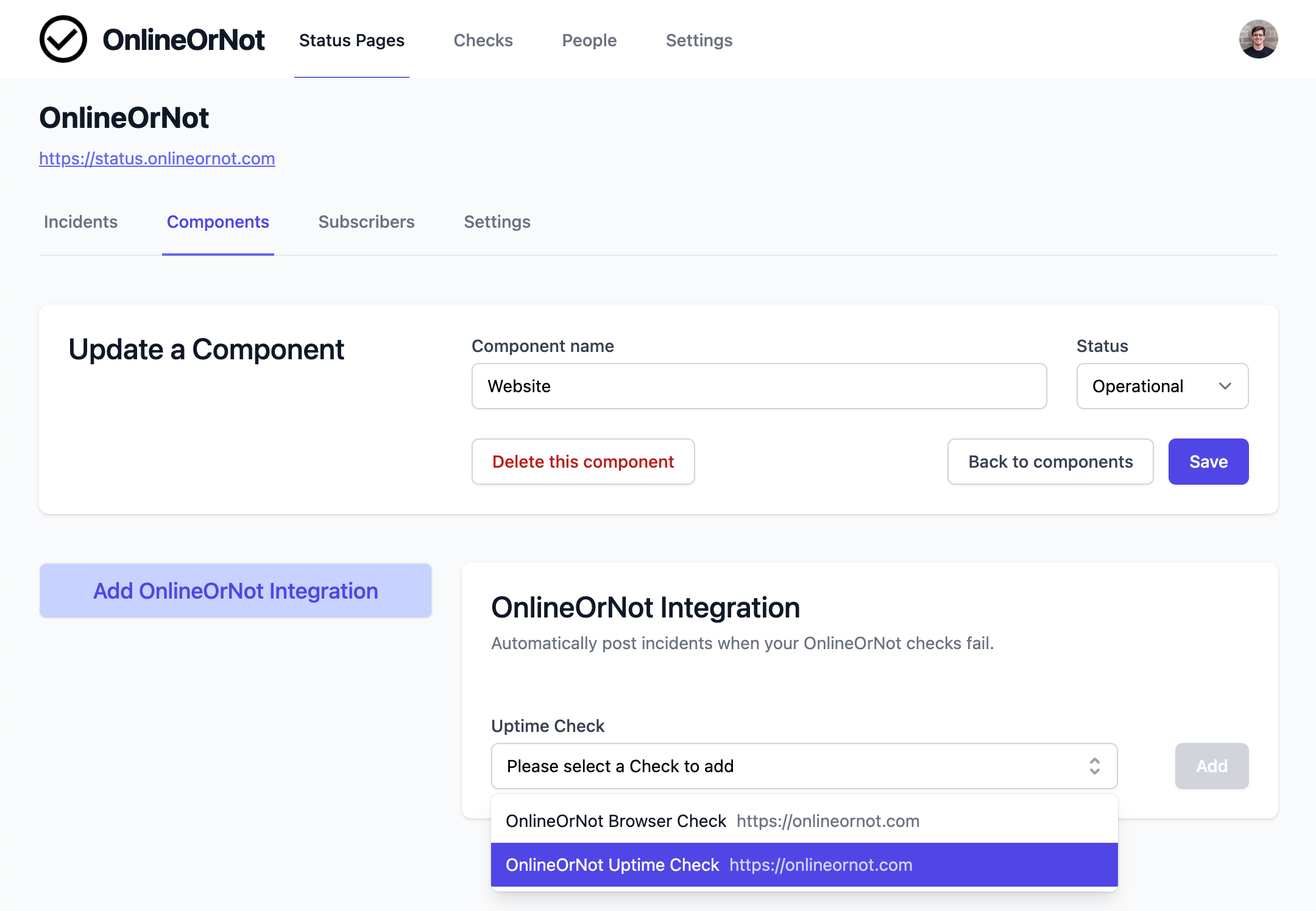 Since you can have multiple uptime checks running against the same component, OnlineOrNot lets you link up several checks for each component.
Select the check you want to link to your component, and click "Add".
Once you click Add, OnlineOrNot will begin automatically posting incidents and resolving them on your status page, immediately as they happen.
You may wish to crank up your uptime check's alert after several failed checks setting to avoid micro-outages sending too many incidents to your status page.