It's pretty common for monitoring to fall to a single person - we at OnlineOrNot don't think that's right. Keeping your sites online is your whole team's job, not the responsibility of one person.
Inviting teammates
To invite teammates, visit the People tab, then click on "Invite teammate".
You should see the following screen: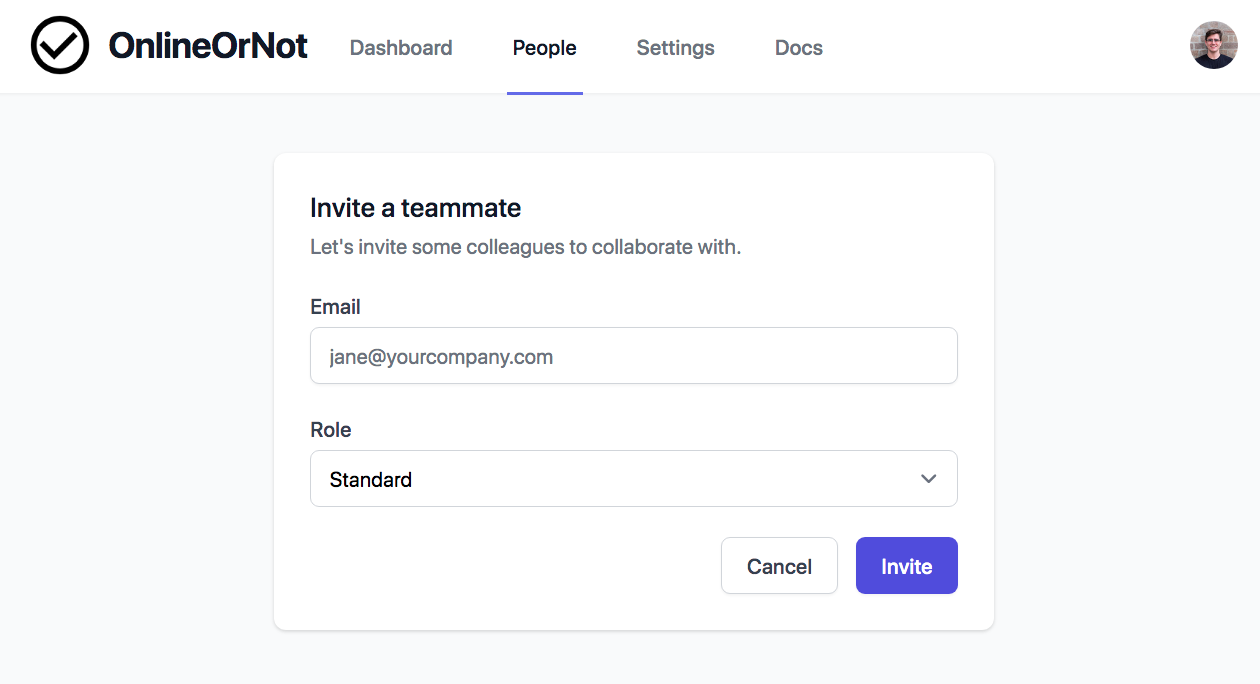 User roles
OnlineOrNot has two user roles:
Admin

Admin users have full access to the system. They can invite new users, update billing, and more.

Standard

Standard users can only add new pages to monitor, update and delete existing pages, and add integrations for the team.
Invitation Expiry
When a Standard or Admin user is invited to OnlineOrNot, they are sent an email letting them know who invited them.
Invitations expire after 7 days (for security reasons), so if your teammate misses the email, they may need to be invited again.