Status Pages
Report an incident
Once you've created your first status page, you can manually report incidents.
You can also have your uptime monitoring automatically report incidents by linking uptime monitoring.
Reporting incidents
To report an incident, you'll need to:
Click on Status Pages in the top menu
Click on the status page you want to update
If you're in the right place, you'll see the following screen (assuming you haven't reported an incident before):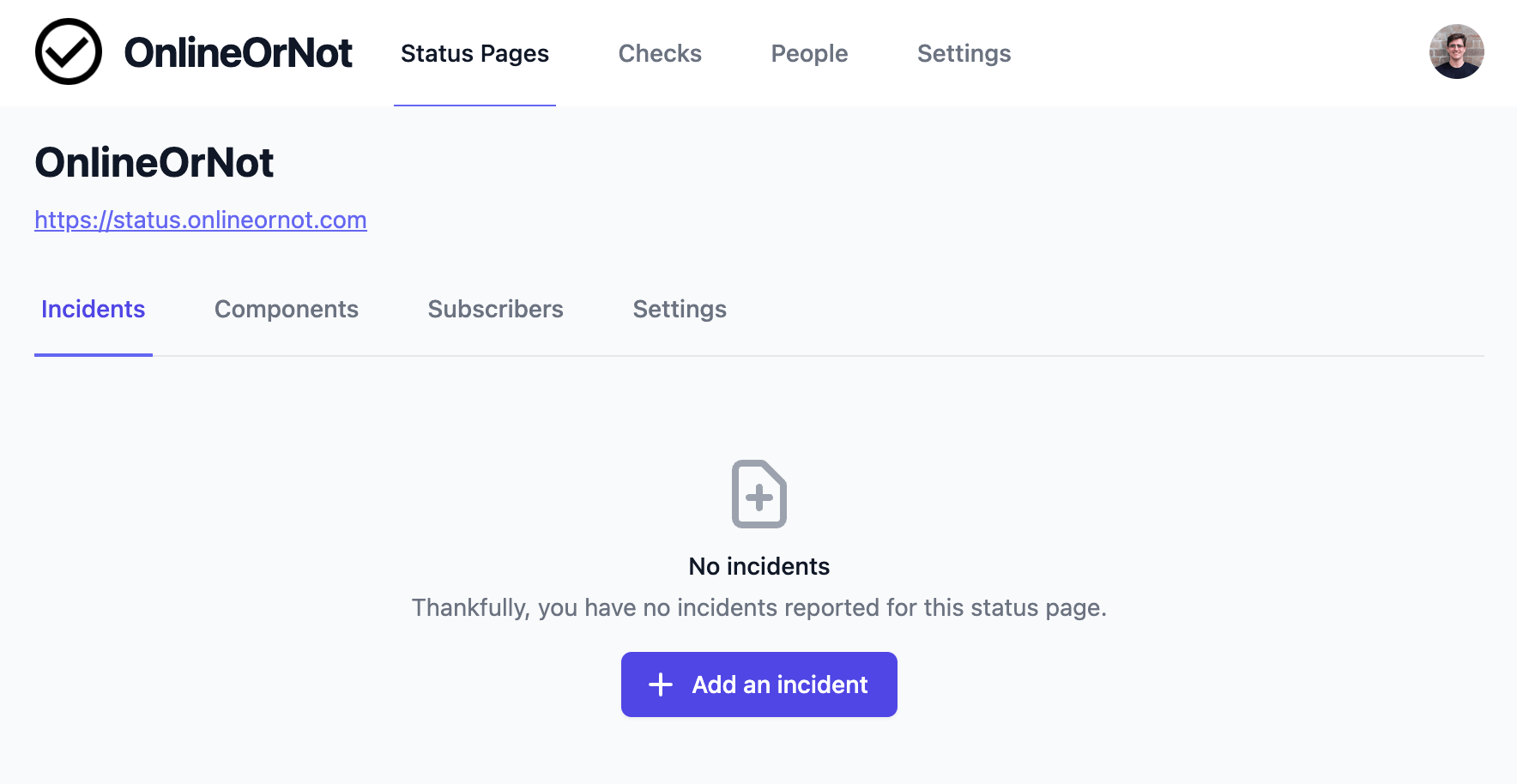 Click "Add an incident", and you'll be taken to this form: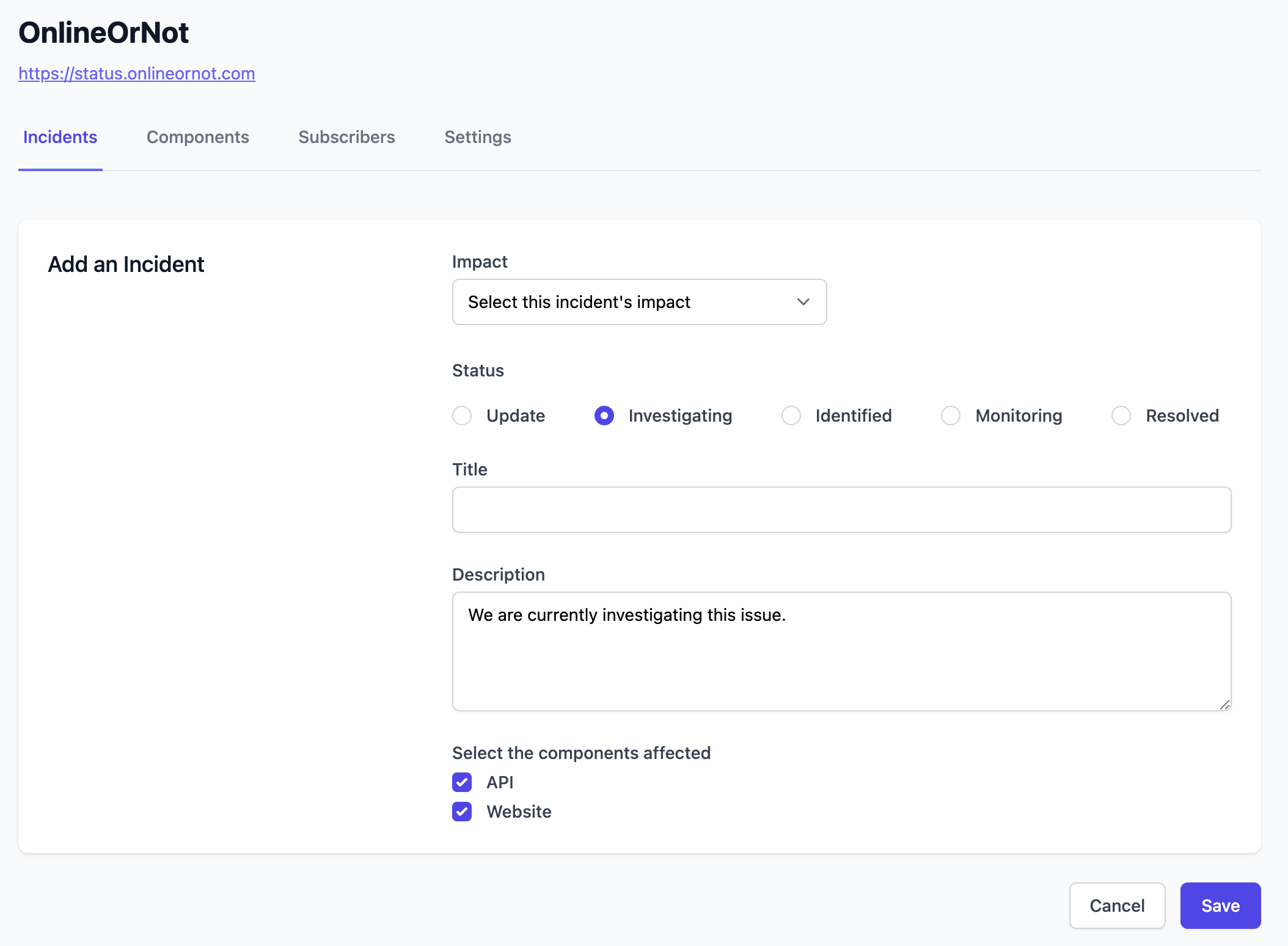 After you've filled in the form, you'll be redirected back to the incident list screen.
Updating an incident
Once you're back at the incident list screen, you can click into your incident and add updates to it: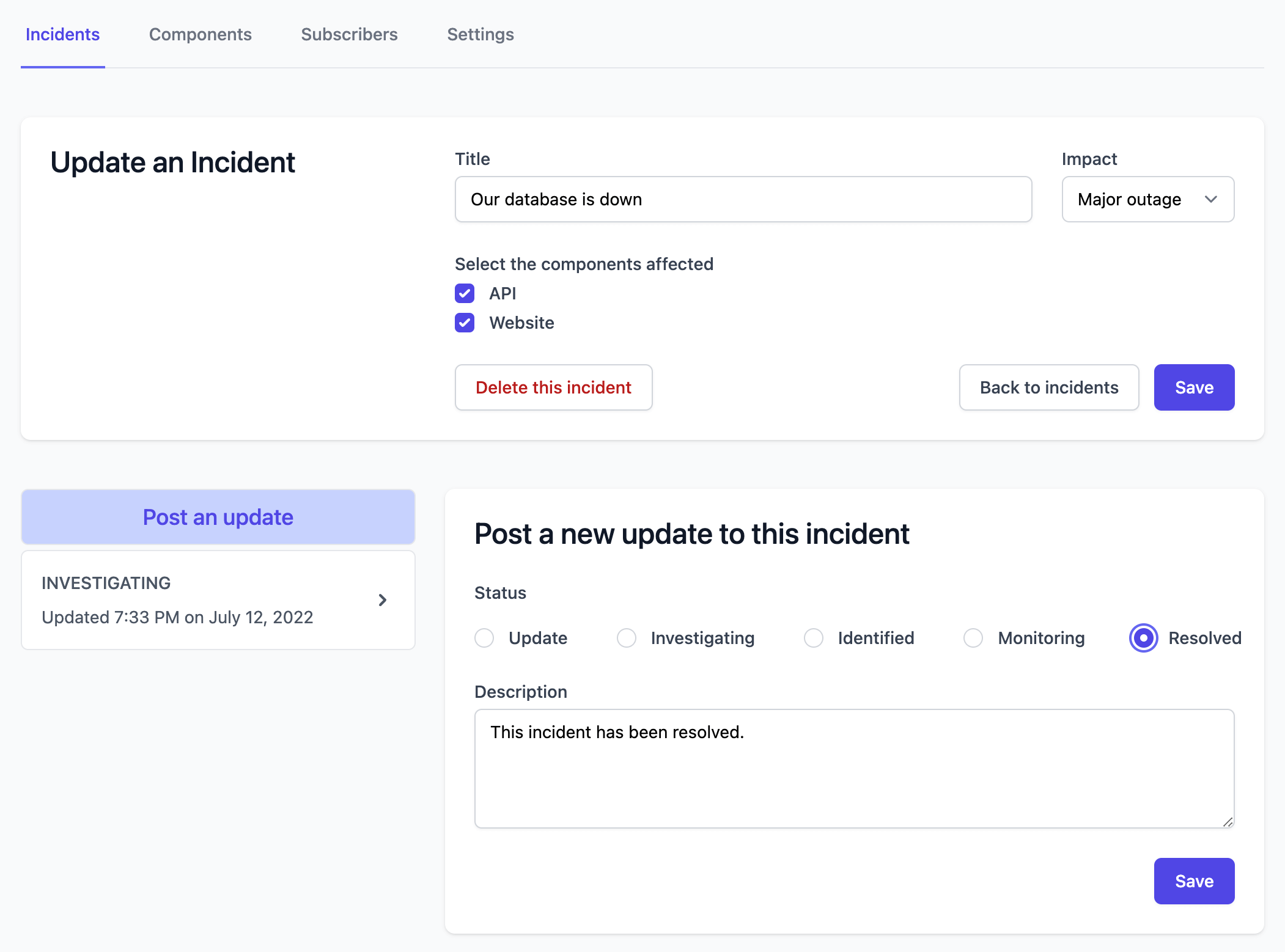 To end an incident, add an update with a "Resolved" status.