Status Pages
Private Status Pages
This is a feature of Paid Plans.
You can keep your status page just between you and your team thanks to private status pages.
Setting a password
To add a password to your status page, you'll need to:
Click on Status Pages in the top menu
Click on the status page you want to set a password for
Click on Settings in the secondary menu
If you're in the right place, you'll see the following screen: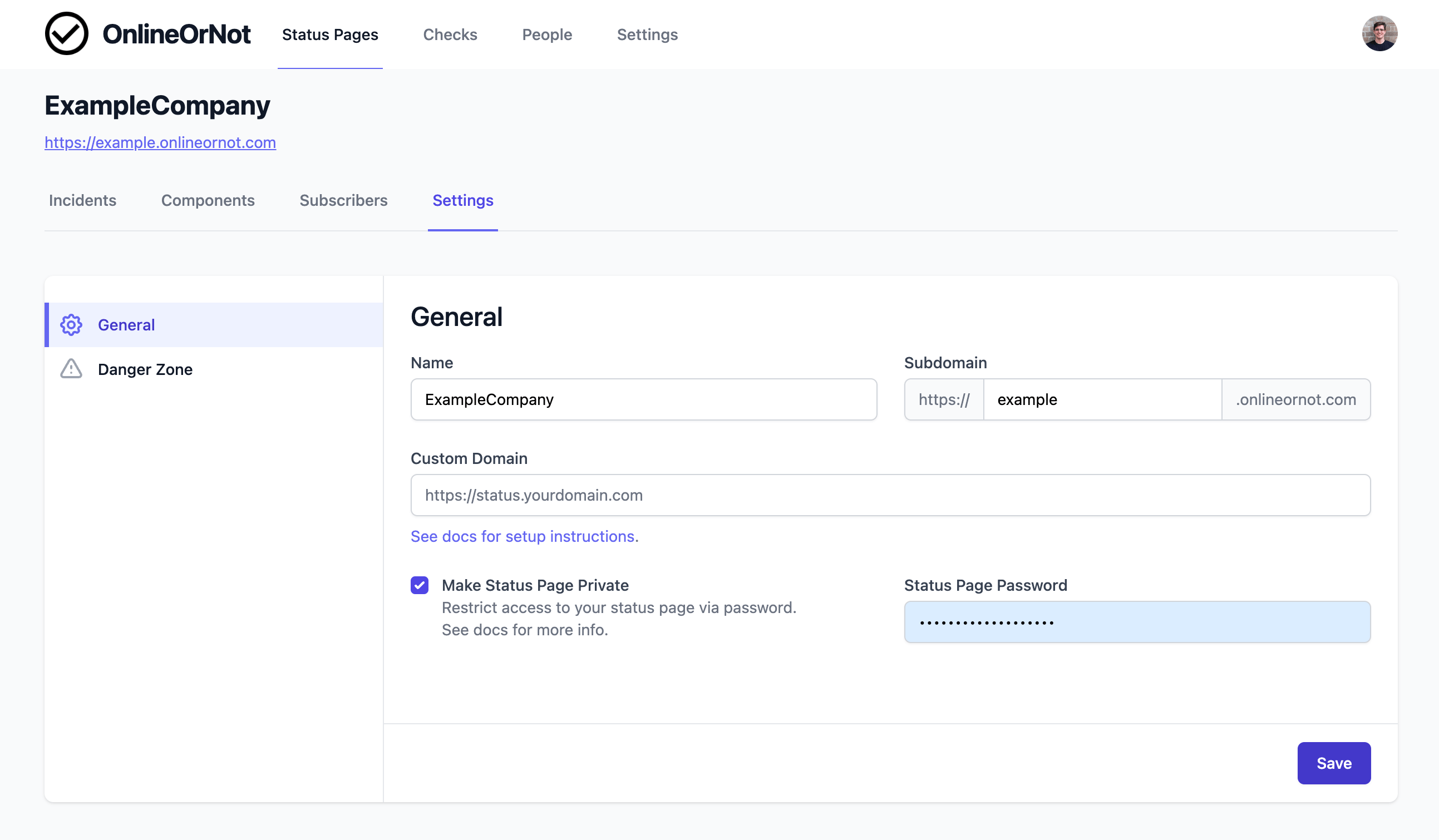 To set a password, tick the "Make Status Page Private" checkbox, and enter a password in the input that appears.
Note: Keep in mind that there can be a delay of up to 60 seconds when setting a password.
The login screen
Once the password is set, visitors to your status page will be greeted with the following screen: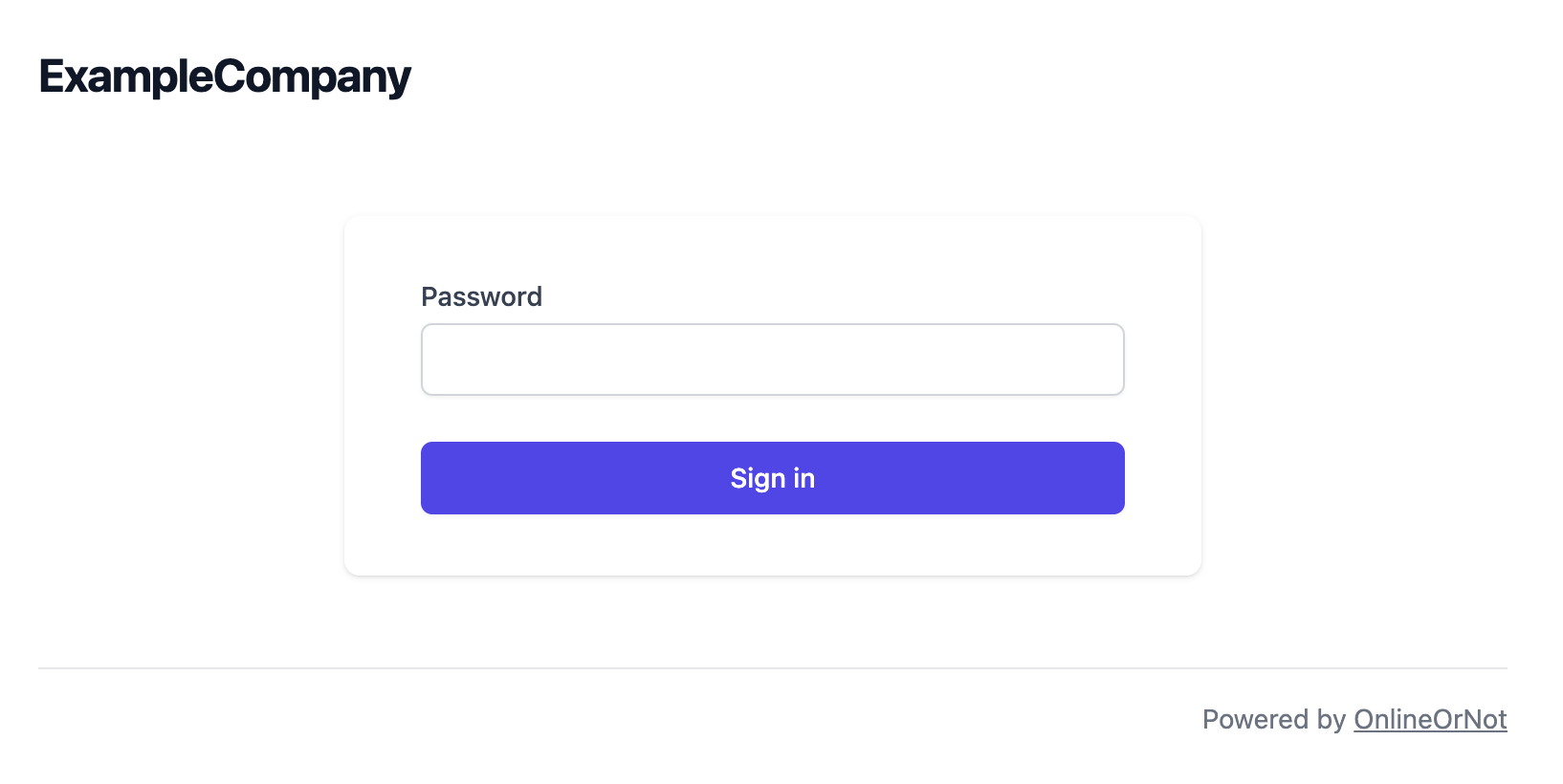 Folks will be unable to subscribe, view your status page or any incidents without entering the password first.