Status Pages
Custom Domains
This feature is part of the Early Access Program, and functionality may change before the official launch.
This is a feature of Paid Plans.
You can display your status page on your own domain thanks to the Custom Domains feature: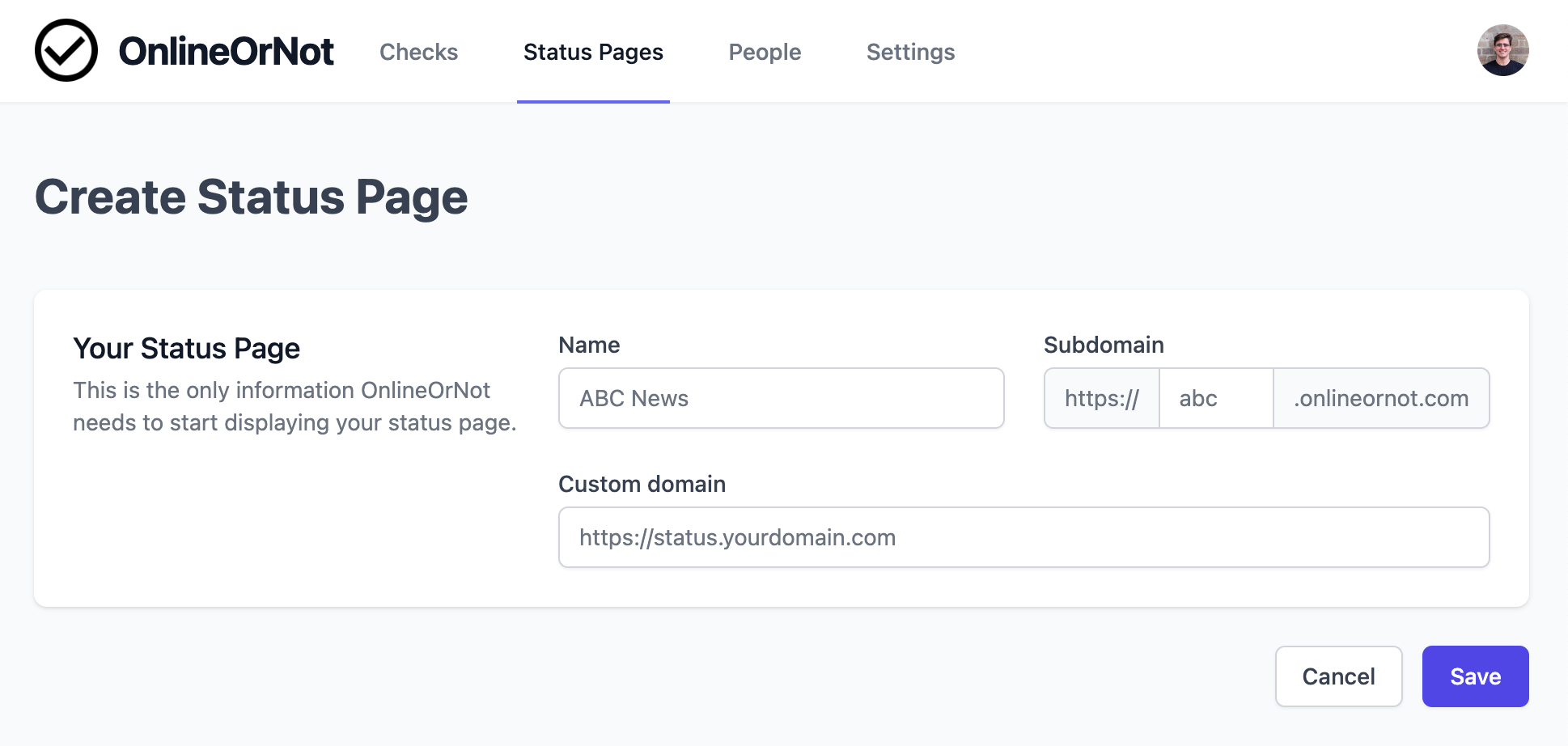 OnlineOrNot Setup
You can either specify a custom domain when creating a new status page as in the screenshot above, or add a custom domain to an existing status page via the status page settings.
DNS Setup
Login to your DNS registrar (such as AWS Route 53, Cloudflare, etc)

Go to your domain's DNS settings

Add the following record:

| Name | Target | TTL |
| --- | --- | --- |
| status | cname.onlineornot.com | Auto or default |

Voilà! You can now link your customers to your status page at https://status.yourdomain.com