Status Pages
Custom Domains
This is a feature of Paid Plans.
You can display your status page on your own domain thanks to the Custom Domains feature: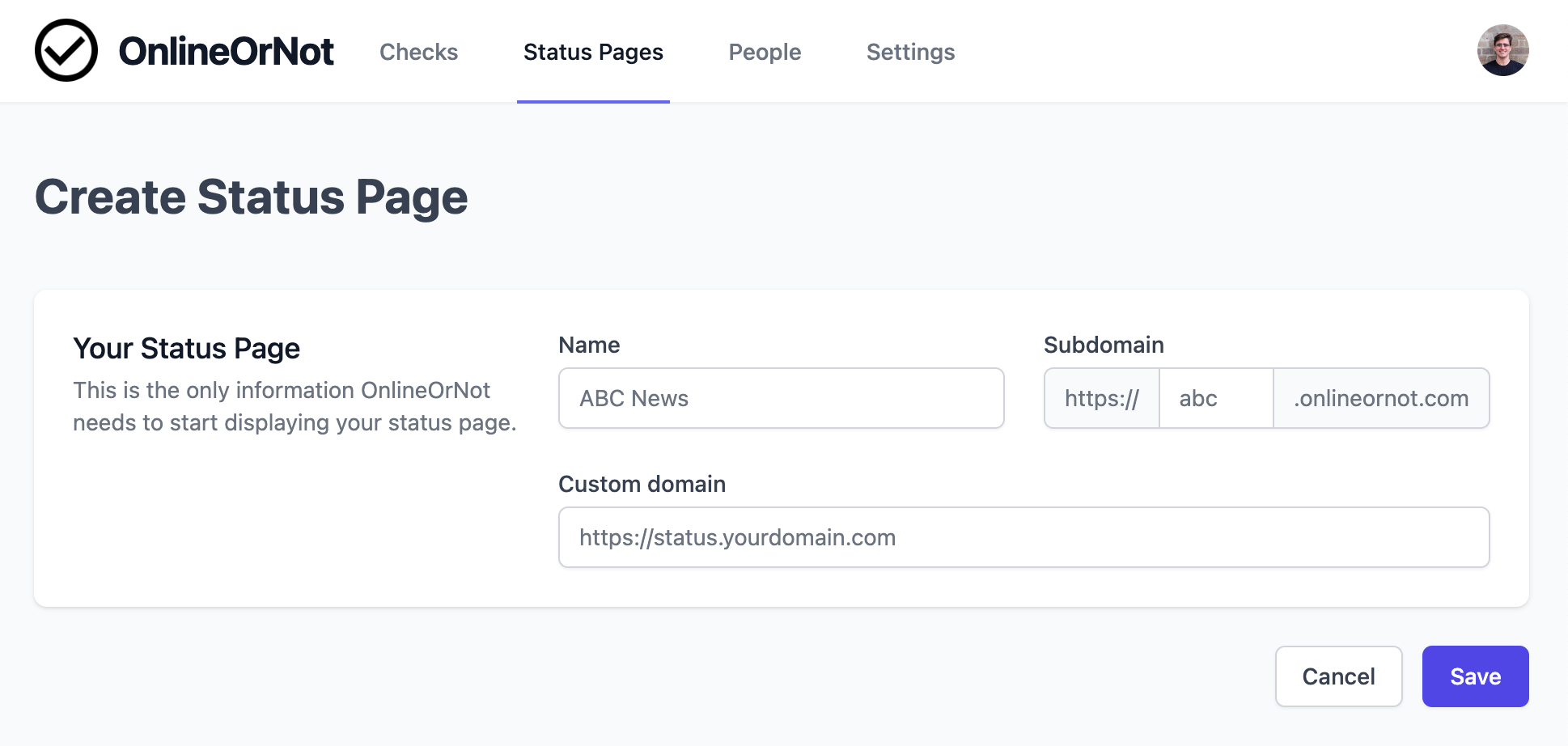 OnlineOrNot Setup
You can either specify a custom domain when creating a new status page as in the screenshot above, or add a custom domain to an existing status page via the status page settings.
Note that only subdomains are supported at the moment.
In other words: https://status.example.com is supported, https://examplestatus.com is not supported.
DNS Setup
Login to your DNS registrar (such as AWS Route 53, Cloudflare, etc)

Go to your domain's DNS settings

Add the following record:

| Name | Target | TTL |
| --- | --- | --- |
| status | cname.onlineornot.com | Auto or default |

Voilà! You can now link your customers to your status page at https://status.yourdomain.com
Trial accounts
When on a trial, you'll be able to add custom domains to your status page.
When your trial ends, if your account isn't upgraded to a paid account, OnlineOrNot will stop serving your status page to your custom domain.